Citynet's annual BIBA networking event is now being cancelled!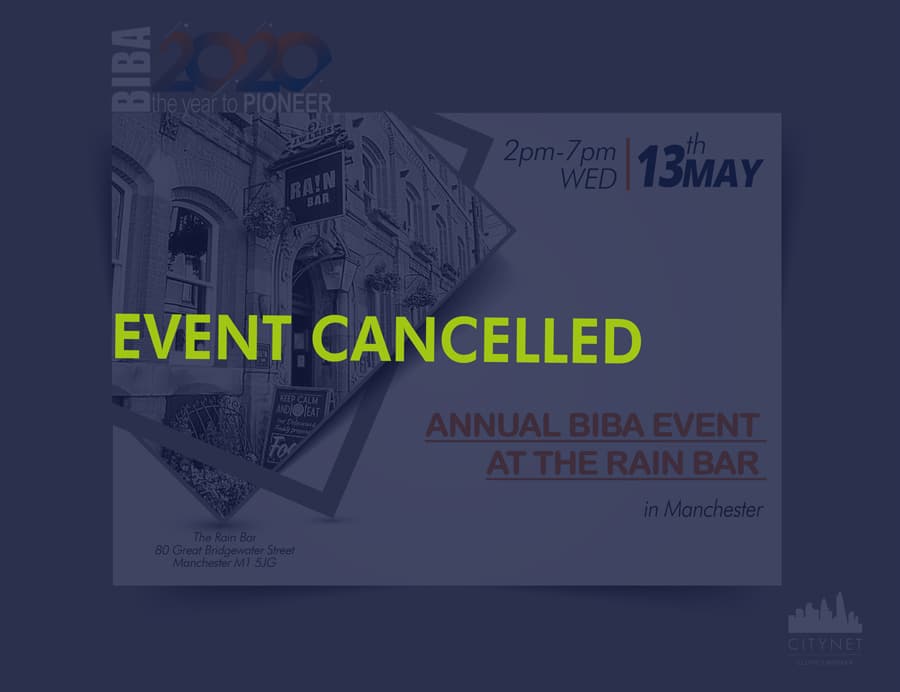 Since the Coronavirus outbreak forced the UK into a series of measures centred around social distancing and limiting the gathering of large groups – it is now official: the British Insurance Brokers' Association (BIBA) has announced the cancellation of its annual conference, which was due to take place on 13 -14 May in Manchester.
In a statement issued yesterday, the Association noted that it looked forward to seeing everyone "at BIBA 2021," indicating that the event was being cancelled outright for this year rather than being postponed.
In light of these changes, and the latest Coronavirus developments, we are sad to inform you that our BIBA Networking event at The Rain Bar in Manchester is now being cancelled for this year.
Please accept our apologies for any inconvenience this has caused but the wellbeing of everyone takes priority in these extraordinary circumstances.
Thank you for your understanding.
Take care of yourself and yours!
Kind regards,
Citynet Insurance Brokers
Read Our Latest Stories
Andrew Walsh is named Chief Executive Officer of Citynet
Read More >>
New brand and new home for COBRA London Markets who join forces to become known as Citynet Insurance Brokers.
Read More >>