CITYNET'S BREXIT CONTINGENCY PLAN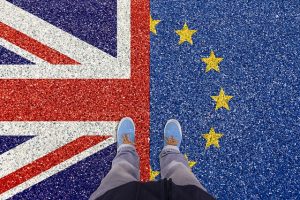 — UPDATE —
18th February 2019
Further to our Brexit updates, we are now delighted to let you know that Optis Limited have joined Citynet as part of the expanding PIB Group. This further cements the long-established and successful relationship between Optis and Citynet.
The acquisition of Optis Brokers is an exciting expansion for the group into the EU and will, therefore, provide protection for Citynet's Irish policyholders in the event of a 'No Deal Brexit'. 
As we move closer to the Brexit deadline – 29th March 2019 -, we will continue to keep you updated with any changes to our trading procedures and terms of business agreement. We are planning to keep as much as possible the same, including your contacts here at Citynet.
We hope this update will ease some of your worries, but should you have further queries, please do not hesitate to contact David Walland or your account executive.
____________________________________________
— UPDATE —
29th January 2019
Further to the Central Bank of Ireland's recent press release and the comments from the Deputy Governor we can confirm Citynet is well advanced in its Brexit preparations (for a no deal) and will have a group Irish entity within the next couple of weeks as part of its contingency planning.
Once the Central Bank of Ireland is able to confirm the precise post-Brexit regulatory regime, we expect to be able to handle new and renewal business via the EU entity if required (with existing business unaffected based on the latest guidance).
In order to provide you with continuity of service, we will also work to ensure the same Citynet people you deal with now continue to support you going forward.
We will continue to update you as matters progress and I hope this gives you confidence that Citynet is well placed to continue to service its clients whatever the future holds.
____________________________________________
Updated: 29th November 2018
Insurance Undertaking's – Brexit Plans
The Central Bank of Ireland recently issued a Dear CEO letter asking for Intermediaries and Insurance Undertaking's Brexit Plans and how we are communicating those plans to policyholders.
At this stage, we have received correspondence from Lloyd's with whom we will trade directly via Brussels and our TOBA is already in place, some insurance undertakings are moving their EU business to a new or existing subsidiary within the EU27 which should cause minimal disruption,  and finally some insurers we have not yet received their plans.
We hope to have a Brexit plan from each insurer by 31st December 2018 which we can communicate to you and minimise or have no disruption for EU policyholders.
____________________________________________
The Central Bank of Ireland has recently written to Irish intermediaries and UK brokers operating in the territory asking for their contingency plans in the event of a hard Brexit, and we thought it would be helpful for you to know how Citynet responded as our plans will undoubtedly have an impact on your response.
Subject to a No deal / No transition period.
Lloyd's will continue trading from London, however from 1st January 2019 risks emanating from the EEA will be underwritten by Lloyd's Brussels. The risk is still being placed by Citynet in London as normal, but your insurer security will be located within the EEA. This model should also be the same for placements outside of Lloyd's market where the insurer is owned or has an EEA presence. We are already discussing with non-Lloyd's insurers which entity they plan to use for EU business. This will be relevant for almost all UK insurers writing EU business.
In addition, Citynet is well advanced in creating an Irish base to replace our passporting rights should they cease on 31st March 2019. The Irish base will be either or both of 1) the purchase of an existing Irish broker for which talks are already well advanced and 2) application for a new Citynet office with its own approval by the Central Bank.
So although Brexit still has the ability to proceed in many ways, the changes to our current process should be minimal. Please keep in touch with your Citynet account executive if you have any queries and for regular updates.
Read Our Latest Stories
Andrew Walsh is named Chief Executive Officer of Citynet
Read More >>
New brand and new home for COBRA London Markets who join forces to become known as Citynet Insurance Brokers.
Read More >>