Citynet handle insurance claims differently
When talking about insurance claims, the customer satisfaction is at the heart of any business!
The Consumer Protection Code has at its heart fair outcomes for the client. At the core of this is providing the right advice and the right cover should a claim occur. The Citynet claims team assist their clients with advice on how to reduce the risk of claims and when one does occur they deal with it in the right manner in order that they do get the right outcome.
Having been a major player in the Irish Insurance Market for over 15 years Citynet knows how important it is for their clients to have a fully effective claims service as part of the insurance product that they are purchasing.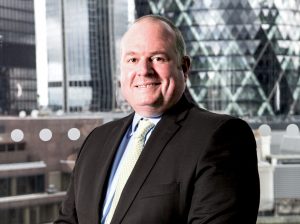 To have a fully functioning claims department, the company must be in a position to deliver a positive effect for the insured. "For most of our clients their insurance spend forms a large part of their expenditure for the year and for that to be justified they need to know exactly what product they are purchasing. There is absolutely no point in the placing departments working to achieve a decent result when it is not supported at the time when a claim is reported.
"For those clients who need it, we ensure that the right team is in place to deliver the right result. We consider the company's insurance history, have they had a poor claims record and if so what contributed to that? What kind of assistance did they receive from their previous insurers? For us to obtain these answers we need to meet with the insured, their retail broker and our nominated loss adjuster. Once we understand their requirements we put in place a bespoke product for the client. What has been surprising is the lack of engagement our clients have received from their previous insurers.
"Insurers do sometimes suffer from poor reputations simply because they do not fully communicate with the insured during the claims process and for Citynet to be an effective intermediary, we needed to put that right" commented Richard Seeley, Claims Director at Citynet Insurance Brokers.
From having the claims process in place for a number of years now, Citynet believes that this type of service not only greatly assists with the handling of a claim but improves the claims record of their clients.
"Without a doubt, we have seen an improvement of clients' claims records. There are very simple things that they can do to reduce the risk of a claim, but also when that claim does occur we can be in a better position to defend it just by putting in place simple processes. Therefore, we are not only seeing a reduction in the number of incidents that a client may have, but the chances of defending claims have greatly improved. This has a direct financial impact on the insured; The reduction in the number of claims reported not only means fewer payments to cover the cost of their policy excess – they could also see a positive effect on the cost of their renewal premiums." This is not a complicated idea and it can be done for any type of business no matter how big or small," adds Richard Seeley.
Property claims represent a fair share in the day to day activity of our team. These claims can really have a direct impact on the insured and their ability to trade. When a company suffers a sizeable property loss, we need to be able to get that company back into a position to trade as soon as possible. Each loss presents its own challenges and we have to deal with them as they appear.
Yes, there is business interruption insurance to cover for the loss of trade for one or two years, but if you lose one customer to a competitor there is no guarantee they will ever return, that threat has to be minimised. As in every business aspect, communication is key particularly when a major loss is experienced. When the insured has the correct information to pass onto their customers, they are in the position where they can minimise any long-term negative effects on their business.
At Citynet, we go the extra mile to achieve the best results for our clients. Our Claims Department has over 75 years' experience within the claims business and it is this capability and expertise that puts Citynet in the position to deliver a greatly enhanced product to their clients.
Read Our Latest Stories
Andrew Walsh is named Chief Executive Officer of Citynet
Read More >>
New brand and new home for COBRA London Markets who join forces to become known as Citynet Insurance Brokers.
Read More >>