CITYNET INSURANCE BROKERS AT BIBA 2018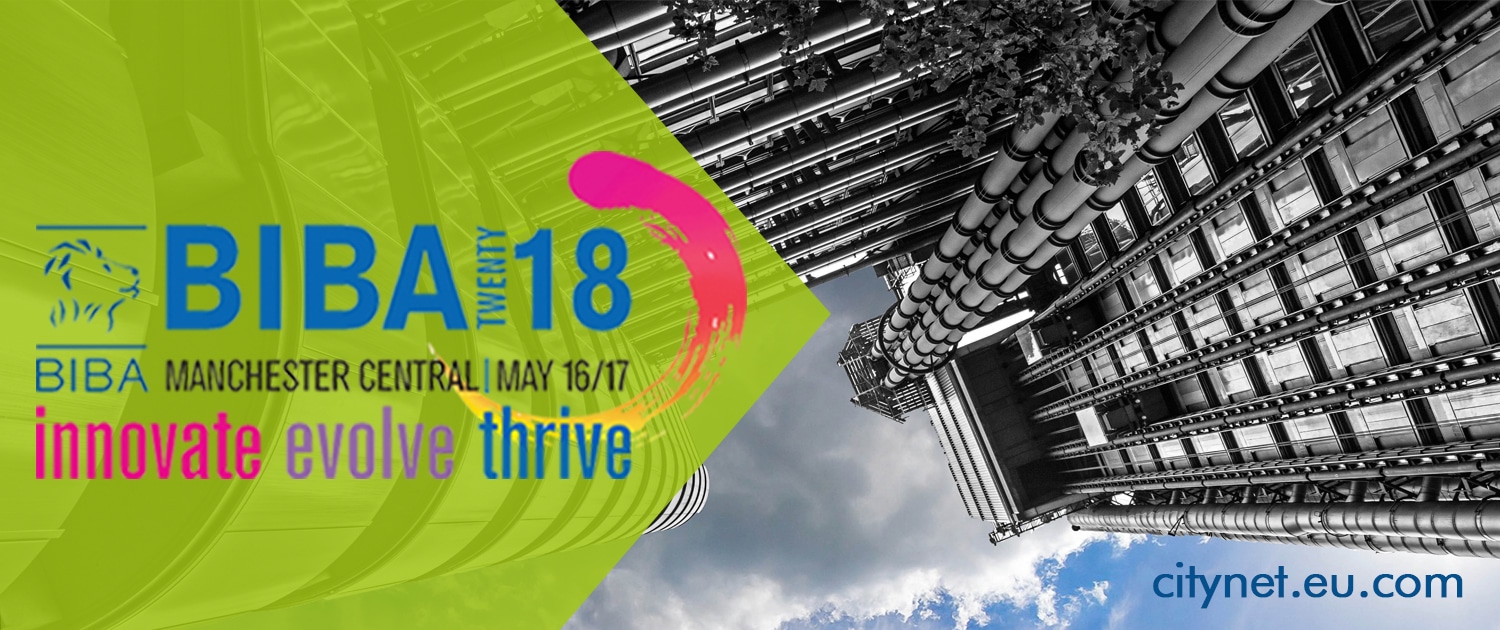 THE CURTAINS HAVE NOW CLOSED ON #BIBA, THE BIGGEST ANNUAL EVENT FOR INSURANCE PROFESSIONALS FROM ACROSS THE UK!
On Wednesday 16th and Thursday 17th May, Manchester was the HUB of the UK's insurance sector with BIBA 2018 taking place. This is the largest networking event for the insurance industry, bringing together staff and associates from across BIBA's network of almost 2,000 regulated member firms. It was expected that over 5,000 registered brokers and 7,300 delegates will attend over the two day period.
Citynet has long been a leading provider of specialist insurance throughout the UK and Ireland. With an unparalleled level of knowledge, understanding of our clients' needs and in-depth knowledge of local law and regulations ensures that we can be relied upon to offer expert guidance and advice.
Our experienced and well-informed team, led by MD Andrew Walsh, would like to say a huge thank you to everyone, existing and new customers who visited our stand for taking the time of day to come and see us.
Services:
Commercial Insurance
Motor Fleet Insurance
Professional Insurance
Specialty Insurance
Marine Energy & Offshore Insurance
Binder Insurance
Terrorism
Cyber
Entertainment & Leisure
Schemes
Manufacturing Combined
Plastics Combined
Engineers Combined
Property Owners
" We are excited to be exhibiting at BIBA for the third year running and pleased to be back in Manchester. We feel that both the location and event are the best places to promote our business, make new contacts and reinforce existing relationships," said Andrew Walsh, MD of Citynet.
WHO IS THE WINNER OF AN APPLE IPAD PRO?
If you have visited Citynet stand over the two exhibition days, you would have known that Citynet ran a prize raffle where an Apple iPad PRO was up for grabs. 
Following the BIBA prize draw, we can now reveal that the lucky winner of an iPad PRO is Ms Laura High. Huge Congratulations from all of us at Citynet and we hope you use it well!
Meet the Citynet team that attended BIBA this year.
Andrew Walsh – Managing Director
07557 366 510; awalsh@citynet.co.uk
Tim Hicks – Head of Schemes and Specialty Risks
07983 392 163; th@citynet.co.uk
Graeme Flynn – Head of Motor UK & Ireland
07977 011 433; gf@citynet.co.uk
Gary Williamson – UK Business Development Manager
07971 464 029; gwilliamson@citynet.co.uk
Colin Jackson – Account Executive  
07789 994 470; cj@citynet.co.uk
Alastair Templeton – Motor Divisional Director
07973 938 376; atempleton@citynet.co.uk
Shannon Blewitt –  Account Executive
07807 055 083; sb@cityet.eu.com
Josh Autie –  Broker
07870 895 876; ja@citynet.co.uk
Matt Wadhams –  Account Executive
07773 470 813; mwadhams@citynet.co.uk
Claudya – Marianne Cocalea –  Marketing Executive
BRING ON #BIBA2019!
Read Our Latest Stories
Andrew Walsh is named Chief Executive Officer of Citynet
Read More >>
New brand and new home for COBRA London Markets who join forces to become known as Citynet Insurance Brokers.
Read More >>