Interesting Facts About Insurance…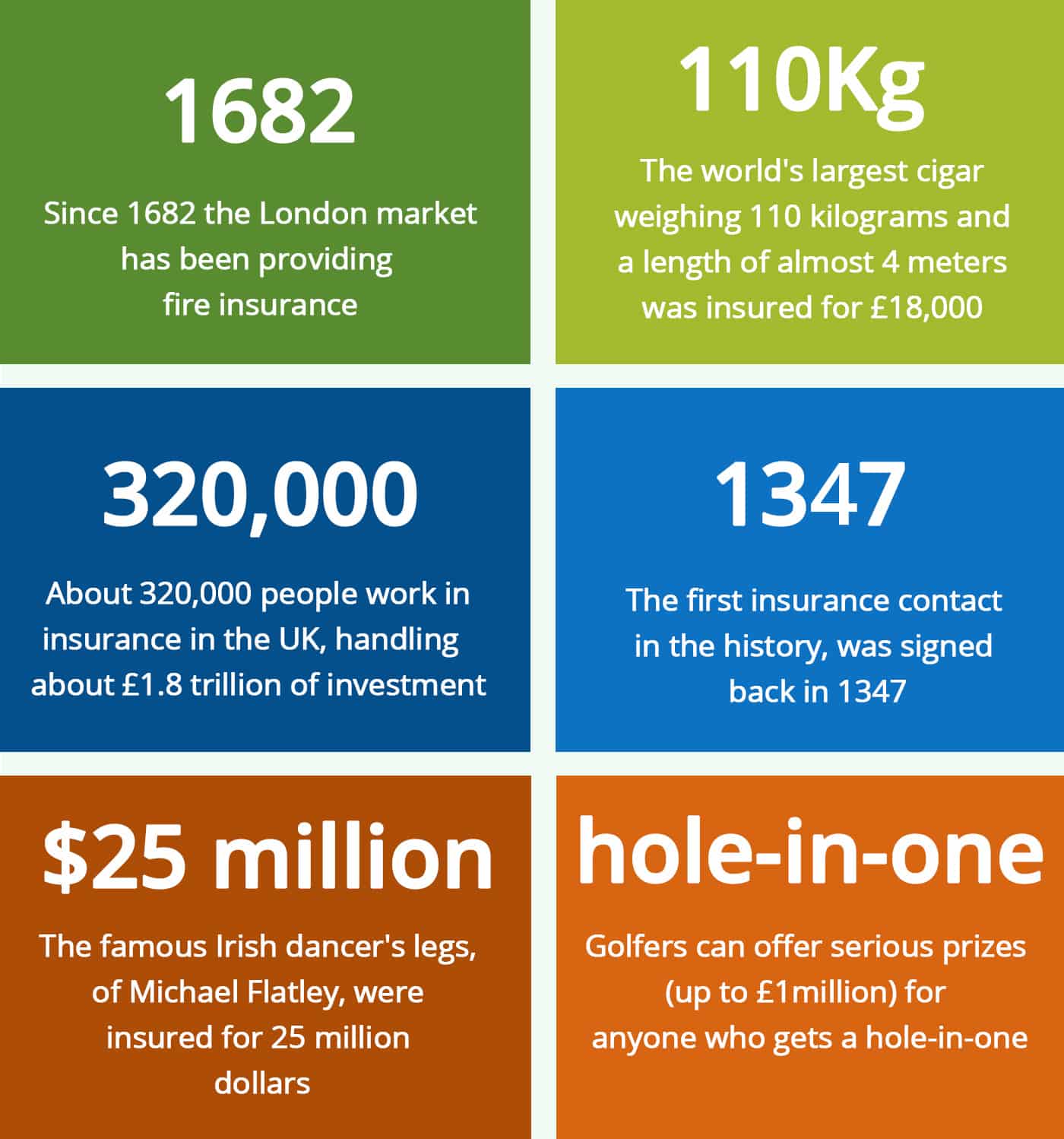 1. …since 1682 the London market has been providing fire insurance. A metal plate was attached to their building ensuring that if there was ever a fire their insurance company would fight to extinguish it. If the building wasn't insured the fire wasn't put out unless it threatened to spread to an insured building.
2. …the world's largest cigar weighing 110 kilograms and with a length of almost 4 meters was insured during exposure on one of the exhibitions in London for 18,000 pounds sterling, and the premium was only 50 pence. Perhaps because, as claimed by the owner of a cigar, it can only be smoked in no less than 339 days.
3. …about 320,000 people work in insurance in the UK, handling about £1.8trillion of investment.
4. …the first insurance contract in the history, was signed back in 1347.
5. …the fastest, according to Guinness Book of Records, the famous Irish dancer's legs, of Michael Flatley, were insured for 25 million dollars.
6.  …Today insurance comes in all sorts of shapes and sizes, but perhaps one of the most peculiar policies is 'hole-in-one' insurance. Golfers can add 'big tournament tension' to their games by offering serious prizes (up to £1million) for anyone who gets a hole-in-one.
7. …British commitment to a range of gambling activities is so strong that "Lloyd" has developed a special insurance policy for insurance of the employer in the event of dismissal of two or more employees, winning the national lottery. According to this policy, the insurer covers the expenses for services incurred by the employer to pay for the recruitment agency.
8. …one of the consequences of the Great Fire of London, which destroyed much of the city 350 years ago, was that it led to the birth of fire insurance and house insurance in general.
The above information is derived from open public sources.  
Read Our Latest Stories
Andrew Walsh is named Chief Executive Officer of Citynet
Read More >>
New brand and new home for COBRA London Markets who join forces to become known as Citynet Insurance Brokers.
Read More >>