Do you need Terrorism Insurance? – Citynet can help with that.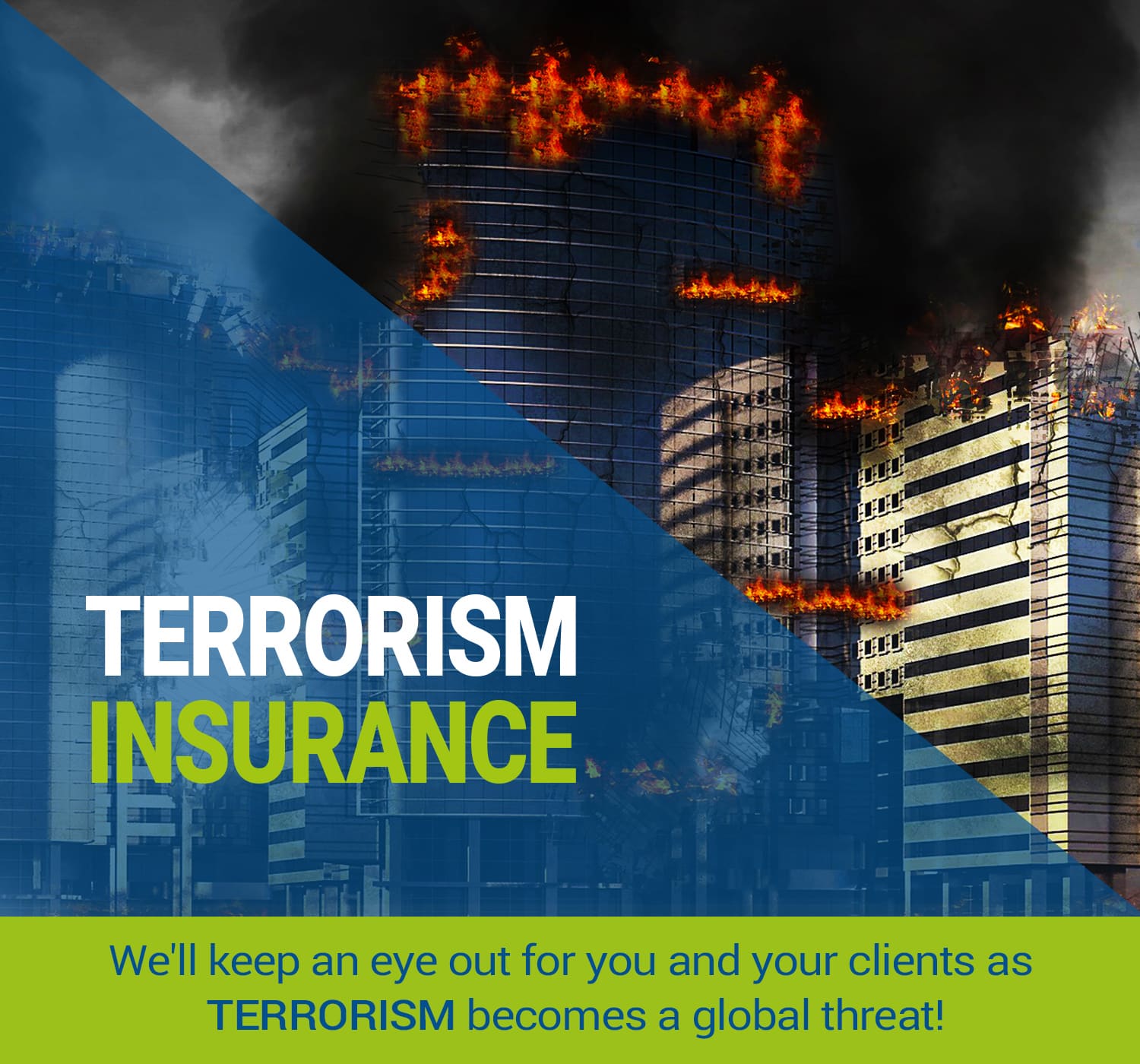 Our Terrorism Solutions unique approach is what makes us stand apart from our contemporaries. By working with our broker partners to fully understand the risks faced by their clients, we are able to offer the widest cover at the best possible terms
WHAT DO WE DO? 
We arrange all types of Primary and Excess Terrorism Insurance for the UK and International businesses including but not limited to:
Property and Business Interruption
Public Liability
Employers Liability
Plant and Machinery
Construction Projects
Denial of Access
---
WHO IS IT FOR? 
We can assist with most businesses requiring terrorism cover including but not limited to:
Commercial Property Owners
Businesses with multi locations including international
Pub and Hotel chains
Retailers
---
KEY FEATURES
Price: Competitive premiums and commissions
Location Selection: Select which location you wish to insure and which you do not.
Multi-location exposure: Benefit from the cost saving of a combined PD/BI floating first loss sum insured reflecting the true perception of risk
Overseas Exposures: Cover extends beyond England, Scotland and Wales if required, including Ireland and Worldwide
WE HAVE THE TOOLS, RESOURCES AND THE KNOW-HOW YOU NEED!
For more information, please get in touch.
020 7488 7950
or speak to any of our team members below:
Read Our Latest Stories
Andrew Walsh is named Chief Executive Officer of Citynet
Read More >>
New brand and new home for COBRA London Markets who join forces to become known as Citynet Insurance Brokers.
Read More >>