Are you a new broker thinking of becoming Citynet partner? – Here is what to expect!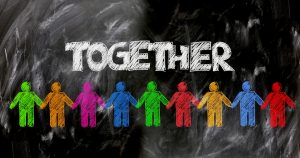 As a new broker interested in working with Citynet Insurance Brokers you may wonder what is in store for you? Well, here is a brief idea of the brave new world. We only work with regulated intermediaries so you should be an FCA, Central Bank of Ireland or equivalently approved broker. Here are the five steps you need to follow:
⇒ First step: Complete our agency application form along with providing your financial accounts and proof of your PI cover.
⇒ Second step: Once the application is approved internally (around a 7-day process) you will receive our Terms of Business Agreement which is GDPR compliant. You will also receive an agency number which means you are set up and ready to place business with us. This covers all business within our five core departments Property/Casualty, Motor Fleet, Professional Risks, Speciality, and Underwriting.
⇒ Third step: As a new broker, you will be assigned your own Citynet Account Executive to manage your account. The Account Executive will be using his experience to access a wide selection of products from A-rated insurers and will be your point of contact for new business, submissions, enquiries, quotes and difficult renewals.
⇒ Fourth step: Each Account Executive is supported by a small team of Account Handlers who will be your day to day contact for renewal information, amendments, invoicing and paperwork. By keeping the teams small, it allows your equivalent team to build up a superior relationship with our team and additionally provide support during busy times and the holiday season.
⇒ Fifth step: You will have access to what we believe are the best claims and finance teams in London.
It is our excellent service, integrity and specialist knowledge that underpins our culture & stands testament to how we handle your business.
And there you have it! Now, what are you waiting for?

Read Our Latest Stories
Andrew Walsh is named Chief Executive Officer of Citynet
Read More >>
New brand and new home for COBRA London Markets who join forces to become known as Citynet Insurance Brokers.
Read More >>