Specialty Insurance cover anyone?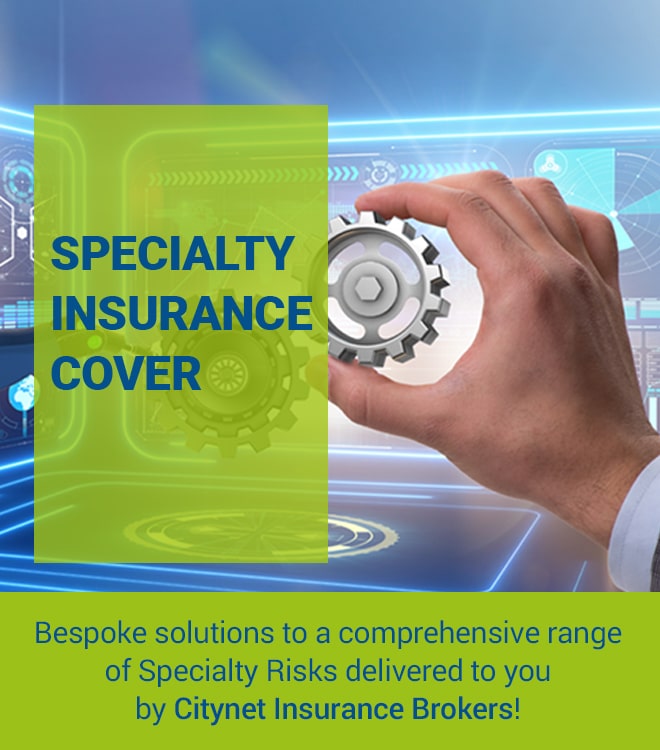 Citynet Specialty Insurance Solutions team understands the complexities of unusual classes of business and are well placed to guide you through the pitfalls and help you to bridge the gaps in a cover that occur in conventional policies.
WHAT DO WE DO?
Citynet Specialty Insurance Solutions team arrange all types of Specialty Insurance for UK and Ireland domiciled businesses, including but not limited to:
Product Recall
Accidental Contamination
Malicious Contamination
Financial Loss
Product Guarantee
Environmental Impairment Liability
---
WHO IS IT FOR?
Our Specialty solutions are targeted towards all technically complex trades, including but not limited to:
Foundries
Wholesale and distribution
Automotive parts manufacturers
Food and drink
General manufacturing
General and precision engineers
---
WHY CITYNET?
Knowledge is our key to success!
Choosing the right insurance cover is a very important decision for any business, be it SME or large corporate. As a leading Wholesale Insurance Brokers, Citynet has the ability to evaluate which insurers are the most appropriate for writing a risk, whether it is a complex or distressed risk or just a standard risk where a broker needs a competitive price.
For more information, please contact us or speak to our dedicated team:
020 7488 7950
Read Our Latest Stories
Andrew Walsh is named Chief Executive Officer of Citynet
Read More >>
New brand and new home for COBRA London Markets who join forces to become known as Citynet Insurance Brokers.
Read More >>