Courier Insurance Solutions

HELPING YOU FIND THE RIGHT COURIER INSURANCE COVER FOR YOUR CLIENTS
Citynet is one of the leading Motor Fleet wholesalers in the UK market. With extensive access to the leading insurance and re-insurance markets, we provide products designed to offer cover to further protect your clients. To offer complete support to our broker clients, we regularly review our products and add new A rated markets for motor fleet risks. Citynet has exclusive wholesale access to some of these markets and wordings that provide wider coverage for your client's protection.
Courier insurance protects individuals and businesses that run with high daily mileage and make multi-drop deliveries on a time-sensitive basis. If your clients don't have Goods in Transit cover, it might be that this is something that they should consider as they will be responsible for any loss, damage, or theft that happens to the goods when delivering them between a business and a customer.
Our team experts are also able to provide you with the right advice on telematics devices that are proved to help your clients keep costs down. We have markets available to us that embrace the use of technology to drive down claims costs which ultimately results in reduced premium spends.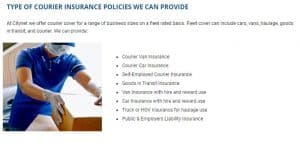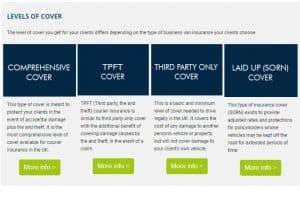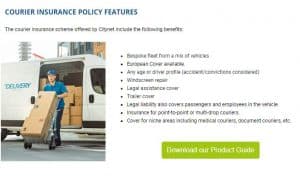 Finding the right Courier Insurance for Vans or Courier Car Insurance policy can be stressful, costly and a drain on your clients' time.
At Citynet we understand that every business is different and that every case needs to be assessed individually, that's why we are best placed to helping your clients taking the pressure out of finding the right Courier Insurance package.
For more information about this product, please get in touch with our team members:
Read Our Latest Stories
Andrew Walsh is named Chief Executive Officer of Citynet
Read More >>
New brand and new home for COBRA London Markets who join forces to become known as Citynet Insurance Brokers.
Read More >>