New brand and new home for COBRA London Markets who join forces to become known as Citynet Insurance Brokers.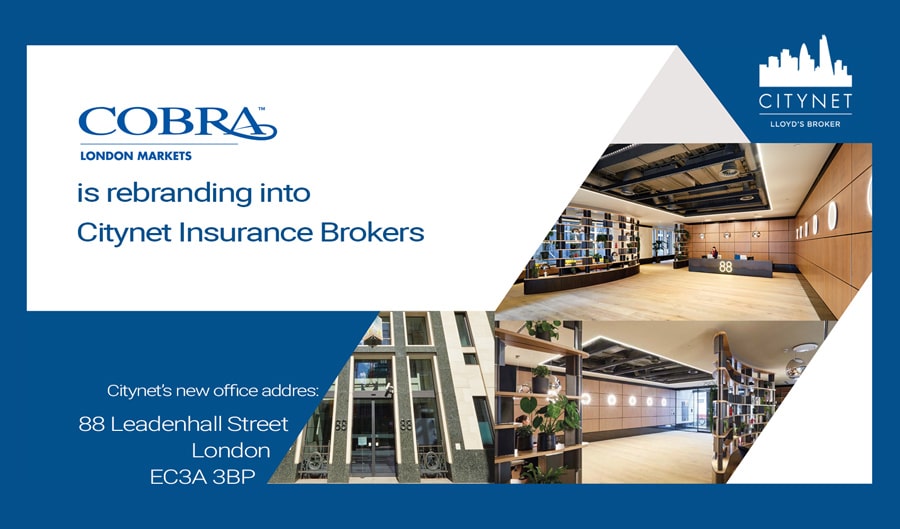 Citynet Insurance Brokers are delighted to confirm that COBRA London Markets will be rebranded into Citynet as of 8th November 2021.
Since November 2019, COBRA London Markets (COBRA LM) has joined forces with Citynet. Sharing the same office space, the two brands have become one strong team working together in anticipation of this rebranding moment. Trading for over 21 years, Citynet has a long legacy and a strong reputation in the London Market.
Joining forces with COBRA LM, which has an equally impressive and lengthy legacy, is a natural next step in their evolution to unify the brands under one name. The move will see the Citynet brand becoming a powerhouse in the London Market and providing all its broker partners with an invaluable customer service and an even broader range of products and services.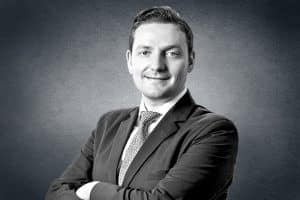 Over the past two years, some of the COBRA LM and Citynet departments had already merged internally to create a stronger offering. The rebrand will unify as one company under the leadership of Andrew Walsh.
By joining our forces, Citynet is making sure that its broker partners will be the first to benefit, by having even wider access to Lloyd's and London Markets and expert advice from its employees that have been trading into the market for decades.
"I am very proud of the heritage provided by COBRA London Markets and I'm equally excited about the future, by presenting our proposition to the market under a single brand," said Andrew Walsh.
The rebranding will be effective from 8th November 2021 for New Business and Renewals issued after that date. For policies which are mid-term, rebranding will take place at renewal, rather than as part of any mid-term adjustment, to minimise disruption for policyholders.
There is no action required on behalf of brokers or policyholders.
While the same team of experts will remain, they will be moving office! The COBRA LM rebranding will coincide with Citynet's office move.
Same contacts but new office!
The business is moving a stone's throw from the current office to the newly refurbished 88 Leadenhall Street, London EC3A 3BP. Please update your records with the new address from 8th November 2021. Phone numbers will remain the same, as will the website address (www.citynet.co.uk)  and social media accounts: LinkedIn, Facebook and Twitter.
About Citynet Insurance Brokers
Citynet Insurance Brokers is a wholesale Lloyd's Broker, specialising in the placement of Liability, Property and Casualty, Professional Risks, Motor Fleet and various associated classes into the Lloyd's of London and London Company market on behalf of UK intermediaries. Citynet also specialises in the placement of sub-delegated binding authorities for our retail brokers. As a major producer of premium into the London market, for more than 21 years,
Citynet is in a strong position to negotiate the very best deals for your clients and offer a genuine alternative to the composite market.
To contact Citynet Insurance Brokers call 020 7488 7950 or email broker@citynet.co.uk
Sincerely,
Citynet Insurance Brokers
Read Our Latest Stories
Andrew Walsh is named Chief Executive Officer of Citynet
Read More >>
New brand and new home for COBRA London Markets who join forces to become known as Citynet Insurance Brokers.
Read More >>