Cedar Hall School Holiday Club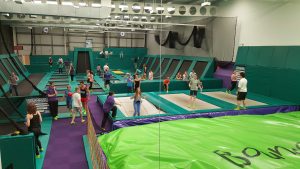 Cedar Hall School holiday club is a summer club set up by a group of adults who work in Cedar Hall School. They had their previous funding rejected due to recent government cutbacks, and as a result, Citynet Insurance Brokers have lent a helping hand. Our community is at the heart of what we do and we always welcome the opportunity of giving back when the need arises.
"Cedar School holiday club was started many years ago. We were mainly inspired to start the club because some of our children often struggle to communicate their feelings and don't find it very easy to make friends outside of school. Our parents also need some respite, as behaviours can be different (often more difficult to manage) at home.  The children also like the routine of familiar surroundings and adults they know" commented Mrs. Sharon Hoy – Club supervisor.
The Club provides many fun activities where the Cedar Hall School children aged 8-18 are welcome to spend their summer holiday term.
Cooking
Arts & Crafts
Playground activities
Sports
Quiet activities
This club will also provide particular support for families whose children struggle with school, or have difficulty making friends by linking children up with an individual one-to-one allocated staff member who supports them to access the sessions and build friendships with other children.
"Thank you to Richard Scott, CEO at Citynet Insurance Brokers for his kindness and generosity in giving the children and parents a more manageable summer" added Sharon.
Citynet Insurance Brokers are proud to help this amazing initiative and wish all the best to the organisers and the children alike.
Read Our Latest Stories
New brand and new home for COBRA London Markets who join forces to become known as Citynet Insurance Brokers.
Read More >>
Citynet Insurance Brokers sponsors Hatfield Peverel 'A' football team.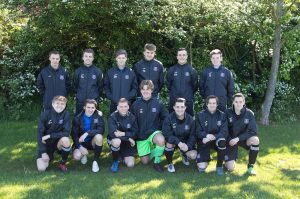 Citynet Insurance Brokers are proud to sponsor yet again Hatfield Peverel football team.
"Although the team had been successful at youth level and with the Club fully behind us, it was decided to move from Youth into a Men's Adult League (Pope and Smith Sunday League). This was always going to be a big step playing against more established and experienced teams. However, the team adapted from day one, continuing to play attractive football and finishing as runners up and promotion for next year" commented Steve Harding – Manager of Hatfield Peverel 'A' Football Team."
 "Thank you so much to Citynet for being sponsors of Hatfield Peverel 'A' football team, enabling squad rain jackets and combi tops to be brought. These have been used not only on match days but at weekly training sessions. As a charity the club, we are dependent on fundraising, subscriptions, and sponsorship to continue to operate and provide the best possible facilities for our players. Many thanks once again for your continuing support of Hatfield Peverel FC" Steve Harding further added.
Here at Citynet Insurance Brokers, we take every opportunity we can to support our community when they need it most. It's a great feeling seeing this youth team moving into the Men's Adult league.
We wish them every success in the future!
Read Our Latest Stories
New brand and new home for COBRA London Markets who join forces to become known as Citynet Insurance Brokers.
Read More >>
2019 – MEET THE MARKET DAY EVENT @THE RDS, DUBLIN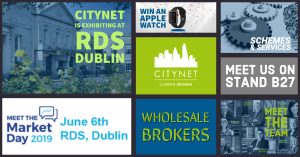 #MeetTheMarket Day – Dublin 
Citynet Insurance Brokers has exhibited for the third time at #MeetTheMarket Day event held on Thursday 6th June 2019 at the RDS, Dublin.
The #MeetTheMarket Day provided networking opportunities and direct engagement with professionals from the insurance industry. Staff and associates from across Broker Ireland's network of regulated member firms operating in the Irish market were brought together to discuss their insurance needs.
Acting purely as a wholesale broker, Citynet Insurance Brokers, a market leading specialist in the placement of Liability, Property, Professional Indemnity, Motor, and various associated classes into A-rated markets, had the opportunity to cement existing relationships and forge new ones.
Prize draw
This year, Citynet's raffle prize was an Apple Watch. We are delighted to announce that the prize winner is Daragh Little of Alan Tierney & Partners, Dublin.
Huge congratulations from all of us at Citynet Insurance Brokers!
 
 
 
Read Our Latest Stories
New brand and new home for COBRA London Markets who join forces to become known as Citynet Insurance Brokers.
Read More >>
CITYNET INSURANCE BROKERS at BIBA 2019!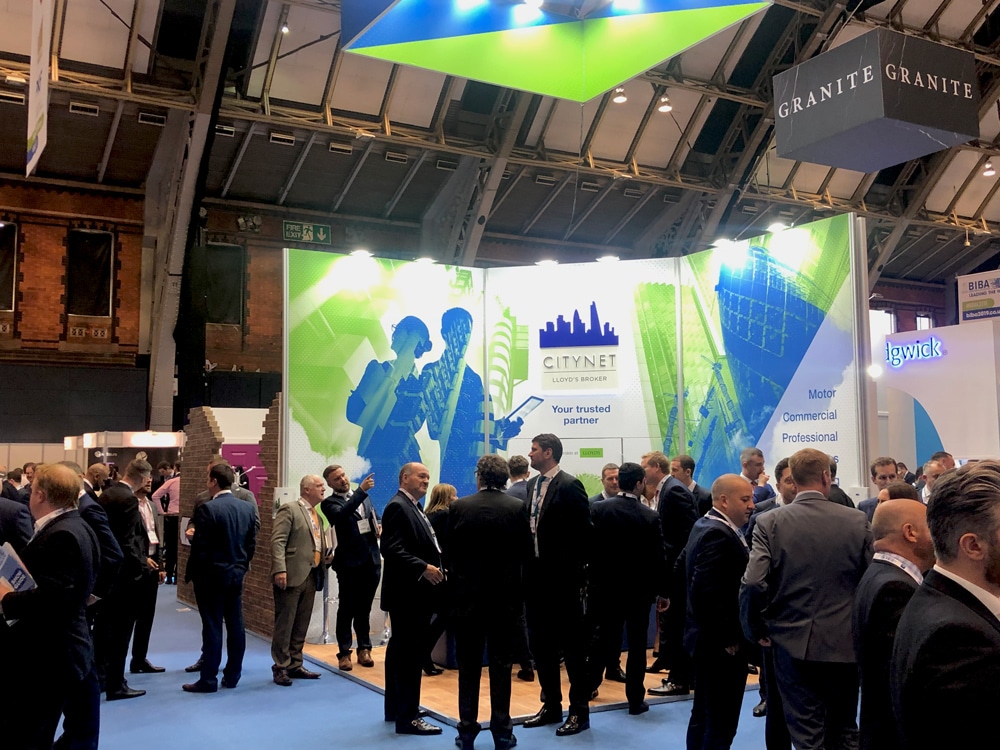 BIBA 2019 – THE COUNTDOWN FOR THE BIGGEST ANNUAL EVENT FOR INSURANCE PROFESSIONALS FROM ACROSS THE UK HAS BEGUN!
On Wednesday 15th and Thursday 16th May, Manchester becomes the HUB of the UK's insurance industry with BIBA 2019 taking place. This event grows every year, achieving record numbers each time. Ranked as the largest networking event for the insurance industry, this conference brings together staff and associates from across BIBA's network of almost 2,000 regulated member firms. This year the organisers are expecting over 5,000 registered brokers and around 8,000 delegates to attend over the two day period.
Meet us at BIBA 2019 on Stand D63
Citynet Insurance Brokers are looking forward to continuing our tradition of exhibiting at #BIBA for the fourth year running.  We are a leading provider of specialist insurance throughout the UK and Ireland, therefore, we have an unparalleled level of knowledge. Moreover, we are well-positioned to help our clients with the most intricate risks they have.  Our service, integrity and specialist knowledge is what underpins our culture and stands testament to how we handle our clients' business.
Citynet's team led by Richard Scott, CEO and Andrew Walsh, MD will be there to meet you and answer any questions that you may have regarding our schemes and services.
Due to popularity, our traditional raffle will take place again this year with great prizes to be won such as an Apple Watch, Dom Perignon Champagne and an Amazon Echo smart speaker. Have your chance to win one of these prizes by visiting our stand and leaving your business card with us or by scanning your badge bar code.
We have listened to your feedback and as a result, at this year's #BIBA2019 Conference we will also be serving beer and wine on our stand starting from lunchtime on Wednesday. Please feel free to drop by and join us on Stand D63 for a drink and a chat.
Meet the Citynet team attending BIBA this year
Adrian Colosso – Non-Executive Director
Andrew Walsh – Managing Director 
Tim Hicks – Head of Schemes & Specialty Risks 
Graeme Flynn – Head of Motor UK & Ireland 
Lawrence Shortland – Head of Property & Casualty UK 
Colin Jackson – Account Executive 
Rebecca Johnston – Professional Indemnity Broker 
Richard Stiling – Account Director  
Shannon Blewitt – Commercial Account Executive 
Clare O'Neill – Head of Underwriting
Matt Carlick – Broking Director
Matt Wadhams –  Account Executive 
SEE YOU ALL THERE!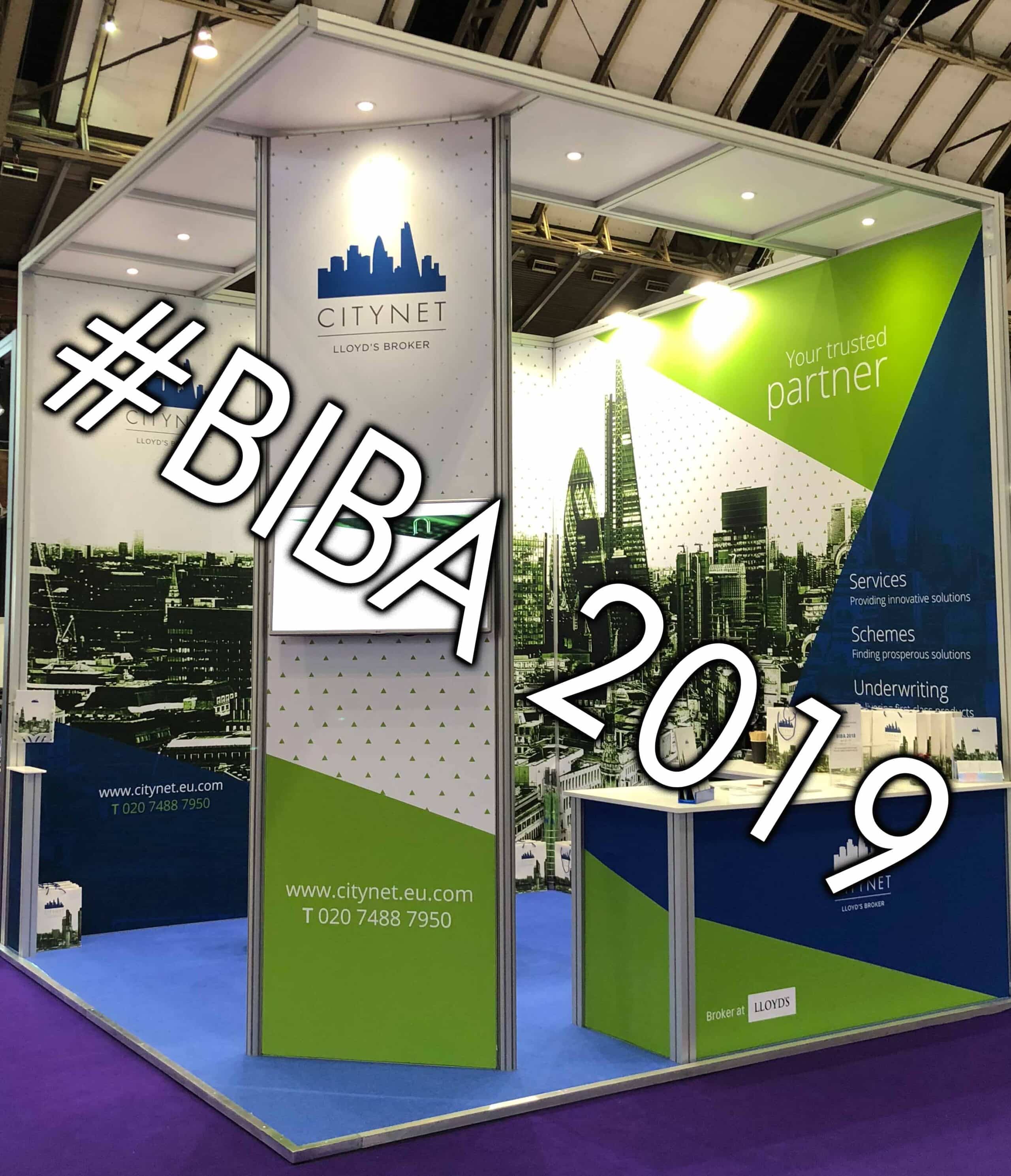 Read Our Latest Stories
New brand and new home for COBRA London Markets who join forces to become known as Citynet Insurance Brokers.
Read More >>