Andrew Walsh is named Chief Executive Officer of Citynet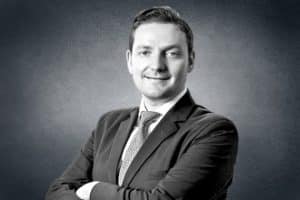 Citynet Insurance Brokers, a leading wholesale Lloyd's broker in the UK, has promoted Andrew Walsh to the role of Chief Executive Officer. His role which has been approved by the FCA is focused on specialty difficult risks in Lloyds and London Market insurers.
Andrew brings a significant amount of experience to his role, having held a number of senior positions in his career spanning over 25 years, all of which have been gained while working within Lloyds and London Market.
His career with Citynet started in 2011 to head up the Motor Fleet Department, progressing rapidly while gaining a track record in delivering against ambitious growth, sales, and service ambitions. In 2014 Andy was appointed to the Board of Directors and three years later he took on the role of Managing Director ahead of the acquisition of Citynet by PIB Group.
Andrew's appointment is one of a series of executive moves at PIB Group whose growth is set to accelerate in 2022 and beyond, particularly across Europe. The moves aim to strengthen the Group's corporate structure and governance as part of the next phase in its evolution in building a leading pan-European commercial insurance brokerage. Read more here.
Read Our Latest Stories
Andrew Walsh is named Chief Executive Officer of Citynet
Read More >>
New brand and new home for COBRA London Markets who join forces to become known as Citynet Insurance Brokers.
Read More >>