London Insurance Office Darts Association – Citynet Darts Champs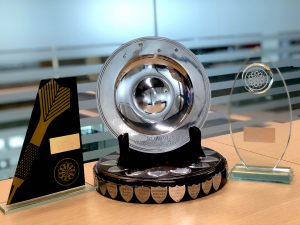 Citynet has been competing in Division 3 of LIODA – London Insurance Office Darts Association winter league for banks and insurance (which runs from September to May), for approximately 10 years.  At the end of each season, there are competition nights which include various formats across all three divisions.
The standard of darts is hugely variable and caters for every individual's standard of play.  Throughout the season various raffles, bus stops, and donations are made to support Heart of Darts.  This is a registered charity who raise money for medical equipment and services to improve the quality of life of those unable to find help via more conventional sources.
Citynet's very own Mandy Palin and Grahame Gilbert have been competing for years and this time they have returned with trophies in toe. Huge congratulations to them from all the Citynet team.
Here they are beaming with pride! (as they should)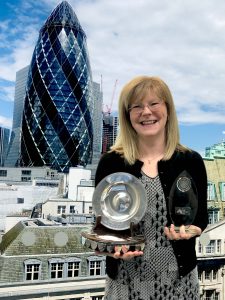 Mandy Palin – Client Services Manager at Citynet,  won the Ladies Open Singles Trophy.  This is a darts competition where any lady across the three divisions enters.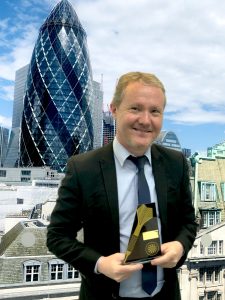 Grahame Gilbert – Insurance Technician at Citynet, achieved runner up trophy for Open Blind Pairs.  This is a darts competition where any individual across the three divisions enters.  All players names are randomly drawn and paired together to compete against other random pairs.
Let's hope the next season will be as successful as this one!
Read Our Latest Stories
Andrew Walsh is named Chief Executive Officer of Citynet
Read More >>
New brand and new home for COBRA London Markets who join forces to become known as Citynet Insurance Brokers.
Read More >>