Citynet's solution to current trends in the haulage market

Following the Ogden rate change in 2017, the Haulage market has seen the biggest shift in rates within the Motor Fleet sector. Haulage has been the most affected of all the trades, with claims reserving both historically and going forward increasing above and beyond all other.
For markets who have written Haulage in the past, they have either pushed their pricing models up significantly to accommodate the additional costs or pulled out all together. This is most noticeable within the composite market where the appetite to write or renew Haulage business has reduced significantly. These changes have led to London Market becoming the prominent solution for placing Haulage risks.
Graeme Flynn, Head of Motor Fleet at Citynet, shares his views. "Citynet is uniquely placed to be able to offer the most wide-ranging access to markets in London for Haulage placements which includes 'exclusive' access to capacity providers that our day to day competitors cannot access," says Flynn.
These markets have varying appetites in terms of the type of Haulage risk they will retain. Some target the more distressed risks where they can achieve a higher exposure rate while others have risk management solutions that can be tailored to the Insured's needs.
Long-Term Agreements are also available with built-in reductions agreed subject to specific targets being met as well as capped increases. This is particularly attractive in a climate where Haulage rates are going up on all risks, even those which are performing profitably for Insurers. Similarly, where a risk continues to perform badly there is the comfort of a price being offered, with many Insurers now non-inviting Haulage risks that are running poorly.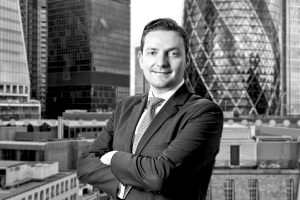 "Policies vary widely. We not only make sure your clients take out cover at the right price but ensure that they have the right product for their business needs. Our close proximity to Lloyd's of London means that we are ideally positioned to offer extremely competitive terms with a superb response time," says Andrew Walsh, Managing Director at Citynet.
Citynet also has access to markets that are targeting the clean running end of the Haulage market and are prepared to place their minimum exposure rates below that of their market competitors. Experts at Citynet, therefore, have the ability to place Haulage risks regardless of performance with an unrivalled number of potential carriers.
Read Our Latest Stories
Andrew Walsh is named Chief Executive Officer of Citynet
Read More >>
New brand and new home for COBRA London Markets who join forces to become known as Citynet Insurance Brokers.
Read More >>