Cedar Hall School Holiday Club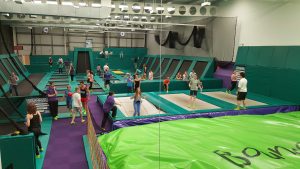 Cedar Hall School holiday club is a summer club set up by a group of adults who work in Cedar Hall School. They had their previous funding rejected due to recent government cutbacks, and as a result, Citynet Insurance Brokers have lent a helping hand. Our community is at the heart of what we do and we always welcome the opportunity of giving back when the need arises.
"Cedar School holiday club was started many years ago. We were mainly inspired to start the club because some of our children often struggle to communicate their feelings and don't find it very easy to make friends outside of school. Our parents also need some respite, as behaviours can be different (often more difficult to manage) at home.  The children also like the routine of familiar surroundings and adults they know" commented Mrs. Sharon Hoy – Club supervisor.
The Club provides many fun activities where the Cedar Hall School children aged 8-18 are welcome to spend their summer holiday term.
Cooking
Arts & Crafts
Playground activities
Sports
Quiet activities
This club will also provide particular support for families whose children struggle with school, or have difficulty making friends by linking children up with an individual one-to-one allocated staff member who supports them to access the sessions and build friendships with other children.
"Thank you to Richard Scott, CEO at Citynet Insurance Brokers for his kindness and generosity in giving the children and parents a more manageable summer" added Sharon.
Citynet Insurance Brokers are proud to help this amazing initiative and wish all the best to the organisers and the children alike.
Read Our Latest Stories
Andrew Walsh is named Chief Executive Officer of Citynet
Read More >>
New brand and new home for COBRA London Markets who join forces to become known as Citynet Insurance Brokers.
Read More >>