Commercial Insurance Solutions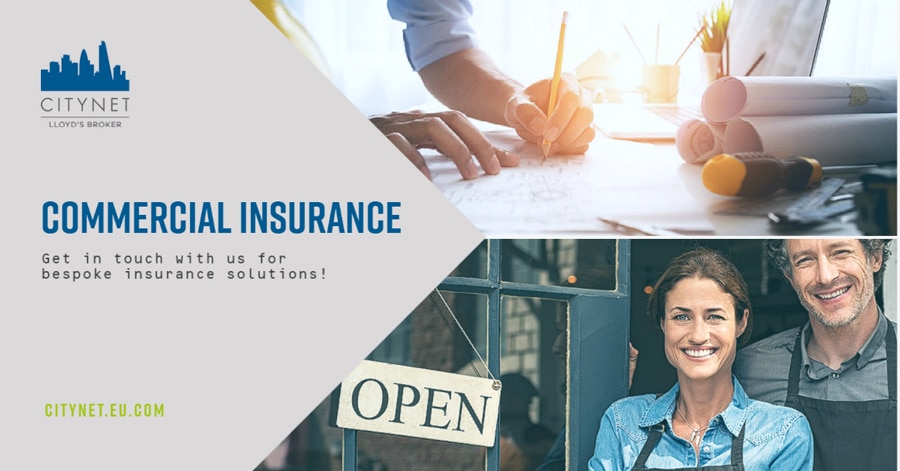 The three-word mantra for businesses this year is – Respond, Recover and Thrive.
As we step into Q2 of this year many businesses are in the stage of 'recovery' having just been able to open their doors just a few days ago.
Insurance is an important consideration for any business offering protection from unexpected losses caused by a whole range of activities.
Our Citynet Commercial Insurance team brings a wealth of knowledge and experience to provide your clients with quality insurance solutions and specialist advice and guidance. Our products offer a breadth of cover from simple to complex. There are different types of cover for different types of risk, from legal liability to property damage, to employee-related issues.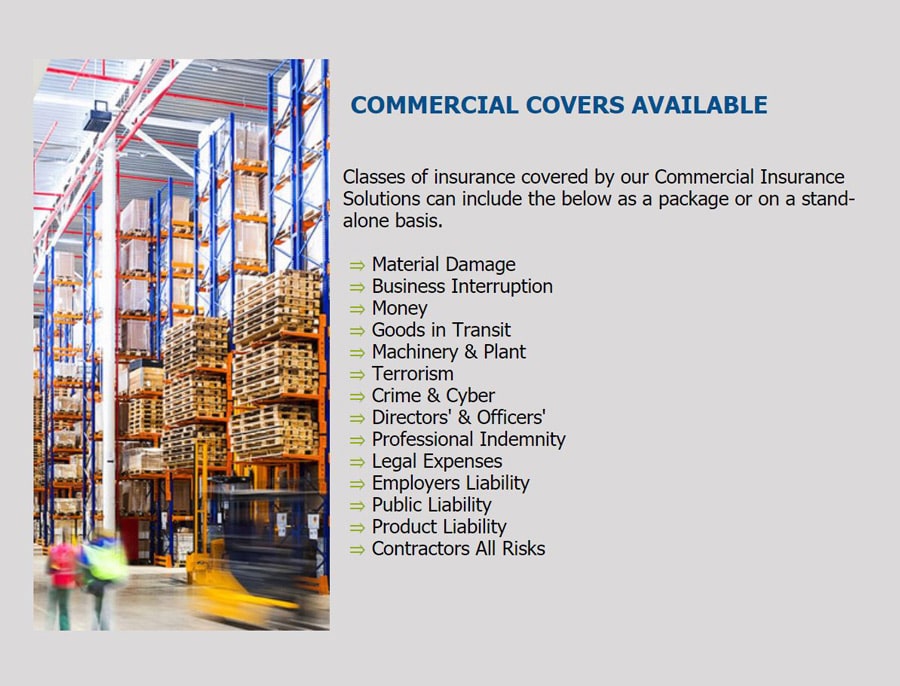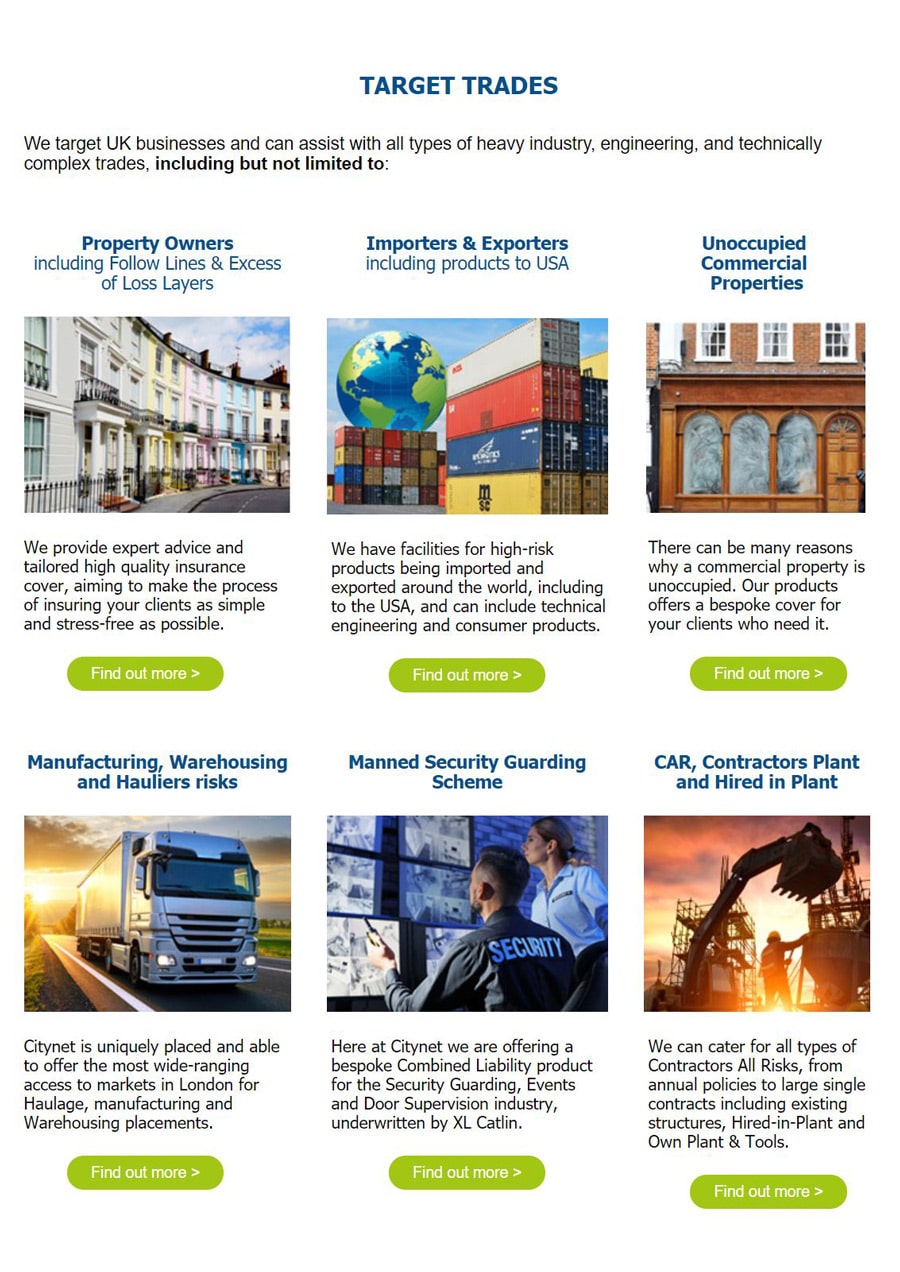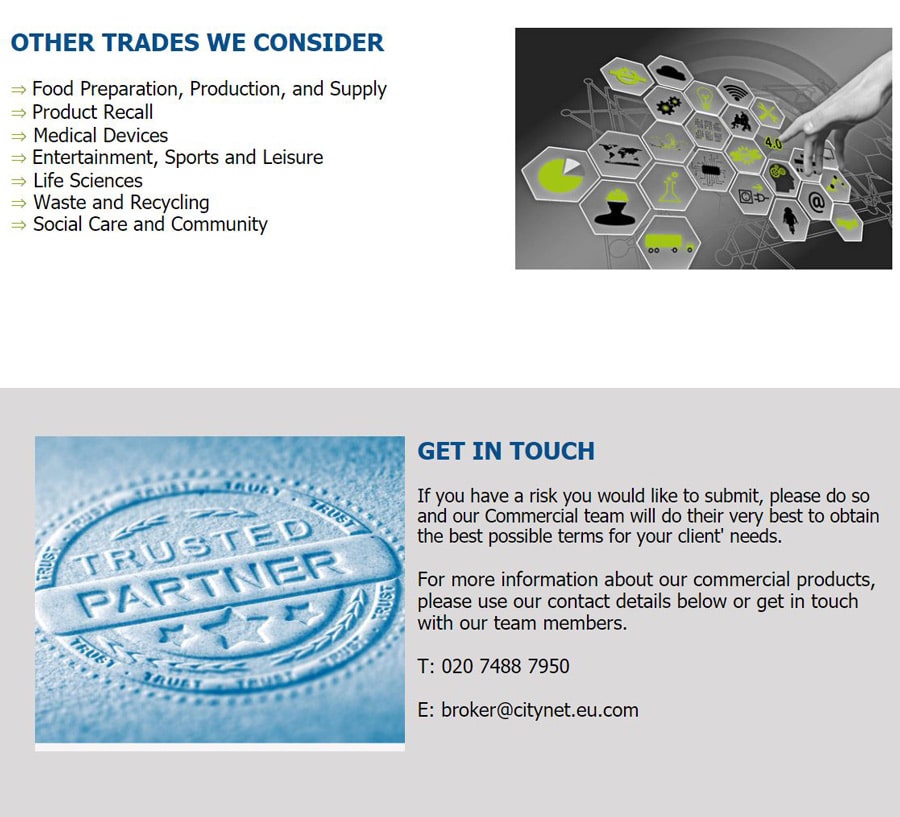 For more information about this product, please use our contact details below or get in touch with our team members:
020 7488 7950
Read Our Latest Stories
Andrew Walsh is named Chief Executive Officer of Citynet
Read More >>
New brand and new home for COBRA London Markets who join forces to become known as Citynet Insurance Brokers.
Read More >>