Citynet "Six in the City" tackle #walkthenight marathon challenge!

"Six in the City" #walkthenight marathon challenge!
A team of girls from Citynet Insurance Brokers tackled the #walkthenight marathon (26.2 miles) on 27th July 2019. The team was made up of Mandy Palin, Jan Bett, Emily Renew, Clare O'Neill, Chloe Taylor and unfortunately Laura Hellens had to drop out a couple of days before due to illness (even though she had joined in with all the training). With months of preparation and daily walks behind them, they finally did it and it only took 8.5 hours and 66,700 steps to claim that victory.
They found the #walkthenight challenging and had some hair raising moments along the way witnessing some of London's unique night-time antics, but with each other support, they got there in the end.
The ladies took on the challenge to raise funds for their two chosen charities, Prostate Cancer and CoppaFeel (Breast Cancer). If you would still like to donate to their causes here is their just giving link.
"Your support meant a lot to us and we could not have done it without you," said Mandy Palin from Citynet.
Here at Citynet, we are all very proud of our girls and huge congrats are going their way.
Until next year!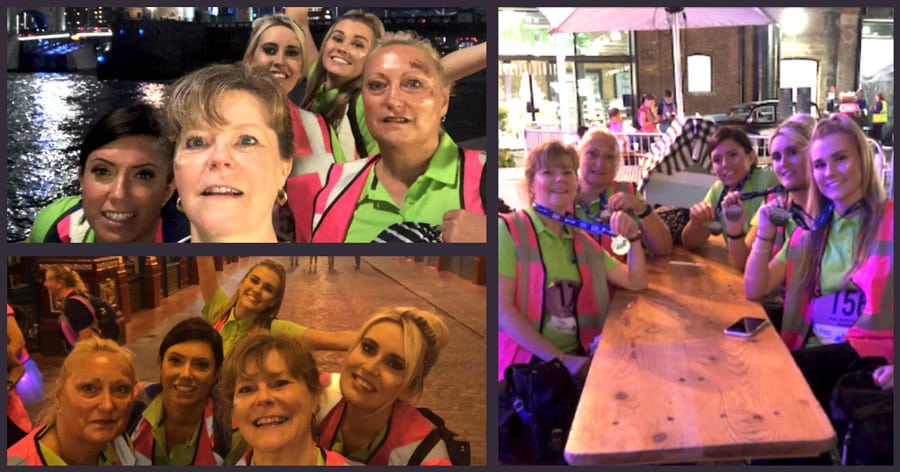 Read Our Latest Stories
Andrew Walsh is named Chief Executive Officer of Citynet
Read More >>
New brand and new home for COBRA London Markets who join forces to become known as Citynet Insurance Brokers.
Read More >>