Citynet acquires Motor and Non-Motor wholesale business of Wrightsure Insurance Group
Wholesale specialist Citynet Insurance Brokers are delighted to announce the acquisition of the London Market Wholesale business of Wrightsure Insurance Group.
Lawrence Shortland, the Wholesale Director at Wrightsure, has joined Citynet along with his colleagues Richard Stiling ACII and Hugh Cleland. Both the Motor and Non-Motor Books of business have now transferred over from Wrightsure to Citynet and will be handled out of Citynet's offices in Fenchurch Street in the City of London.
Ron Powell, Chairman of Wrightsure commented "We are pleased to have found a good home for our successful London Wholesale division and I am sure Citynet will be able to service our agents well and develop the business further. This move allows Wrightsure to focus on and develop its core business from its regional retail offices."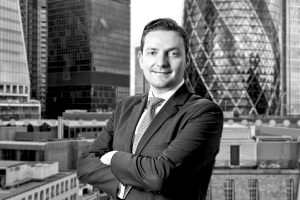 Andrew Walsh, Managing Director at Citynet added: " Wrightsure is well respected as a London market broker both for Motor and Non-Motor business. Our acquisition of their Wholesale business is an excellent move for us and further enables Citynet to reaffirm its position as a leading Lloyd's and London market wholesale Broker".
Citynet was established almost two decades ago and has become one of the fastest growing and most successful wholesale brokers, acting for regional agents all over the UK and Ireland. Its success has been built on the strength of its relationships with Insurers and agents as well as providing the highest level of customer service, along with the best coverage and pricing available.
Operating out of its City of London offices, Citynet employs over 80 staff and acts for some 500 agents across the UK and Ireland, and has unparalleled facilities for Property, Casualty, Motor Fleet and Professional Indemnity, as well as numerous bespoke Schemes and Binders.
Read Our Latest Stories
Andrew Walsh is named Chief Executive Officer of Citynet
Read More >>
New brand and new home for COBRA London Markets who join forces to become known as Citynet Insurance Brokers.
Read More >>