Tag:
Property and Casualty
Citynet Insurance Brokers appoints Head of Property and Casualty for their UK business.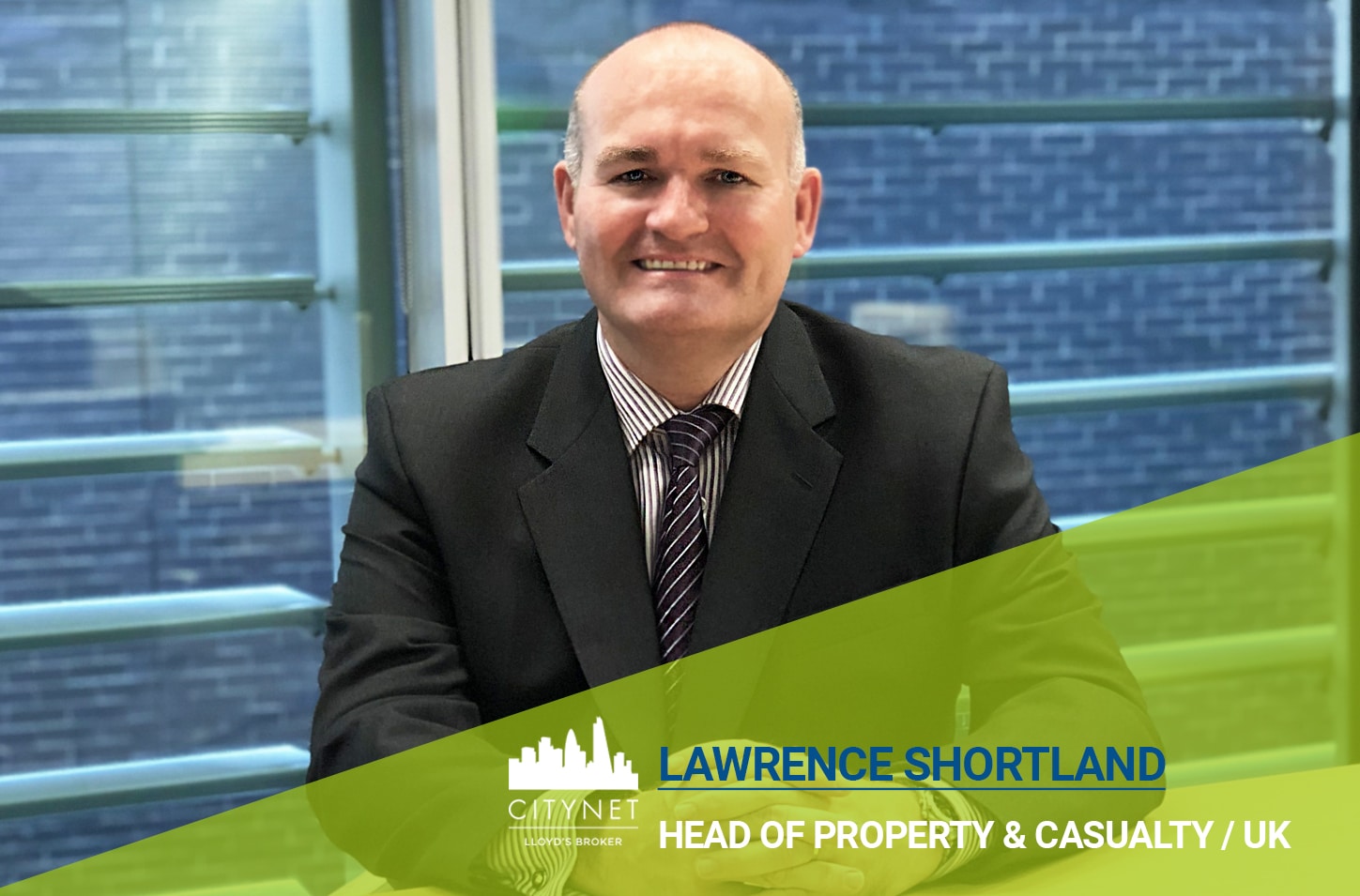 Established almost two decades ago, wholesaler Citynet Insurance Brokers have appointed industry specialist, Lawrence Shortland as their new UK Head of Property and Casualty.
With over 30 years' experience within the insurance industry, Lawrence joins from the Wrightsure Group where he has been the Wholesale Director for the last 5 years. He has also previously been a Director at Miles Smith and prior to that worked for RL Davison Lloyd's Brokers for 18 years where he was the Chief Executive and Managing Director.
In his new role, Lawrence will lead his new team through a new phase of development and growth. The main focus will be expanding the UK account further by nurturing Citynet's relationships with new and existing intermediaries around the UK as well as helping to develop their facilities with new and existing markets.
Andrew Walsh, Managing Director at Citynet commented: "We are delighted to have an individual of this calibre on board. Lawrence's experience and track record speak for itself and I am tremendously excited to be working alongside him once again."
Lawrence Shortland added: "I am thrilled to be joining Citynet, one of the fastest growing and market leading wholesale brokers, and to become part of the exceptional team of people they have there."
Read Our Latest Stories
Andrew Walsh is named Chief Executive Officer of Citynet
Read More >>
New brand and new home for COBRA London Markets who join forces to become known as Citynet Insurance Brokers.
Read More >>